Studio area 75㎡ / All area 約80㎡
★10+ various backgrounds, where do you want to shoot? ★
Over 10 scenes in total, including 5 different spaces named after music genres (techno, country, metal, pop, and rock), can be used for shooting in accordance with your image and purpose. As long as you can restore the space to its original state, you can move furniture and accessories freely!
Whether you just want to rent a studio, a camera, lighting, or instruments, or if you don't know what you're doing but want to create something, we can flexibly accommodate your needs.
The most reliable studio for live-streaming
We have two strong internet networks (NURO fiber optic/Softbank) with an average upload speed of 600Mbs or higher, so you can do live streaming with peace of mind! Since backup streaming can be happen using the second internet network, there is very little risk of interruption in the middle of the delivery.
Deliver on the latest PC with the world's highest specs!
We provide the fastest Windows PC for gaming from ASUS as a dedicated PC for live distribution.
Simply log in to your account on our PC for smooth streaming.

The pop zone: With white sofas on the red floor, recreates the atmosphere of a bar or club. Recommended for music videos  for DJs and promotional videos of next generation instruments.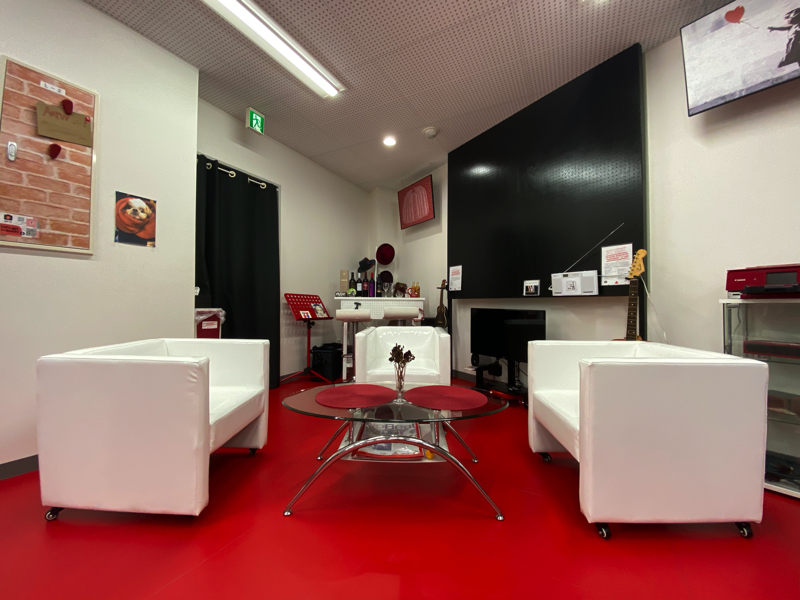 Use cases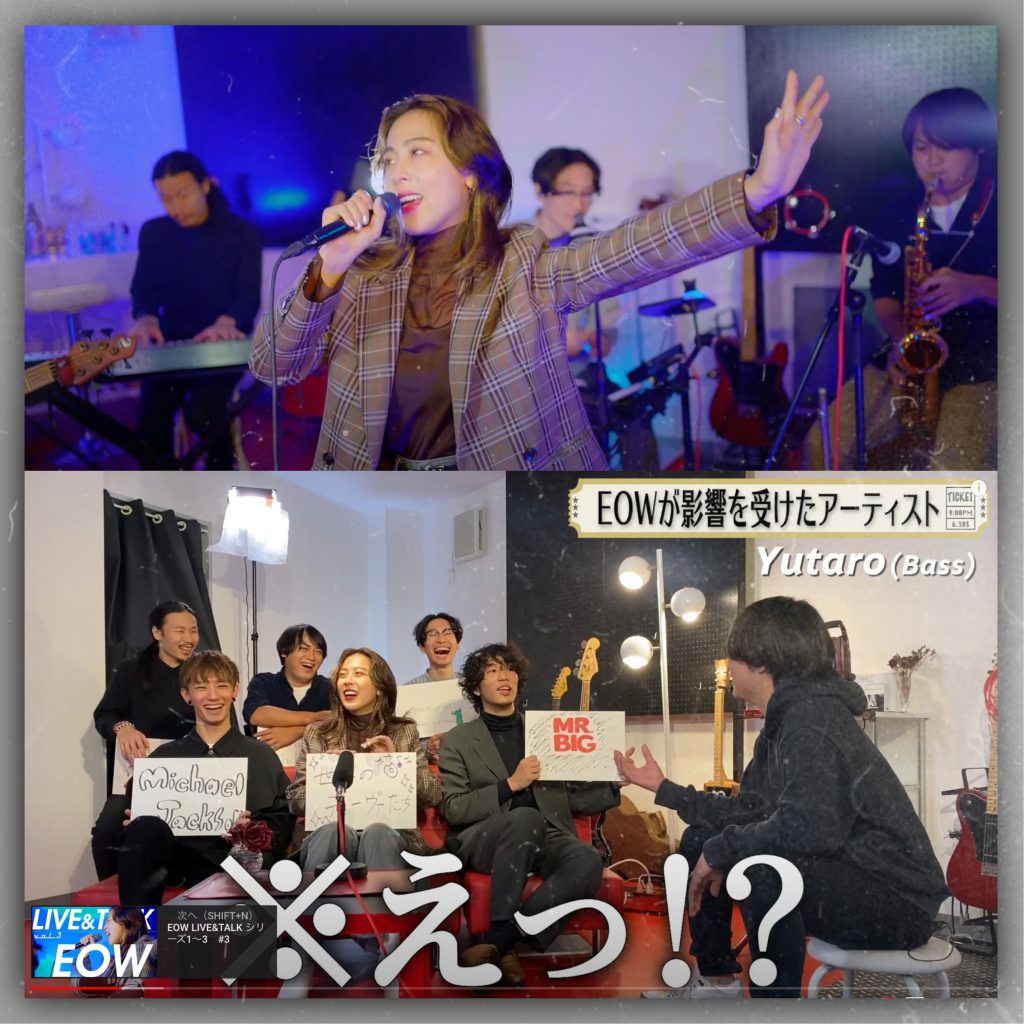 The rock zone: Decorated with red furniture and equipment, is a unique space that you can't find in other studios. Recommended for those who want a unique and artistic atmosphere.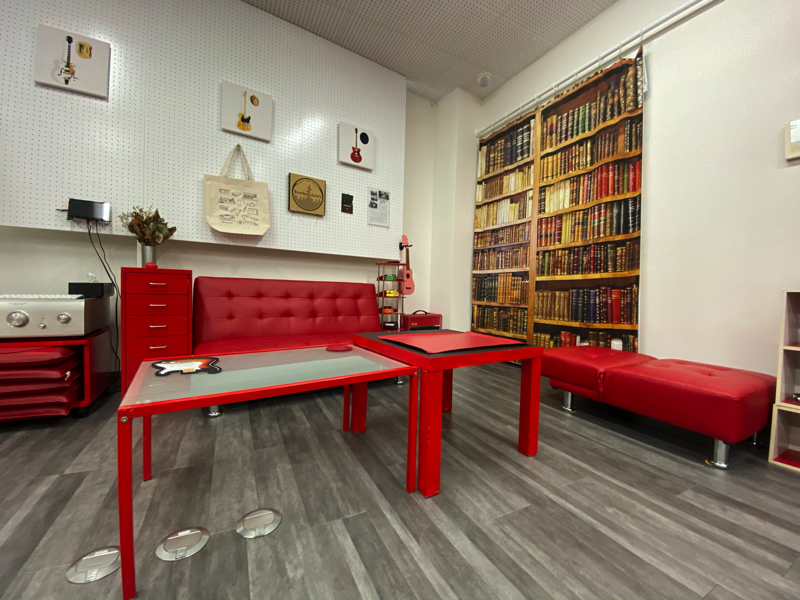 Use cases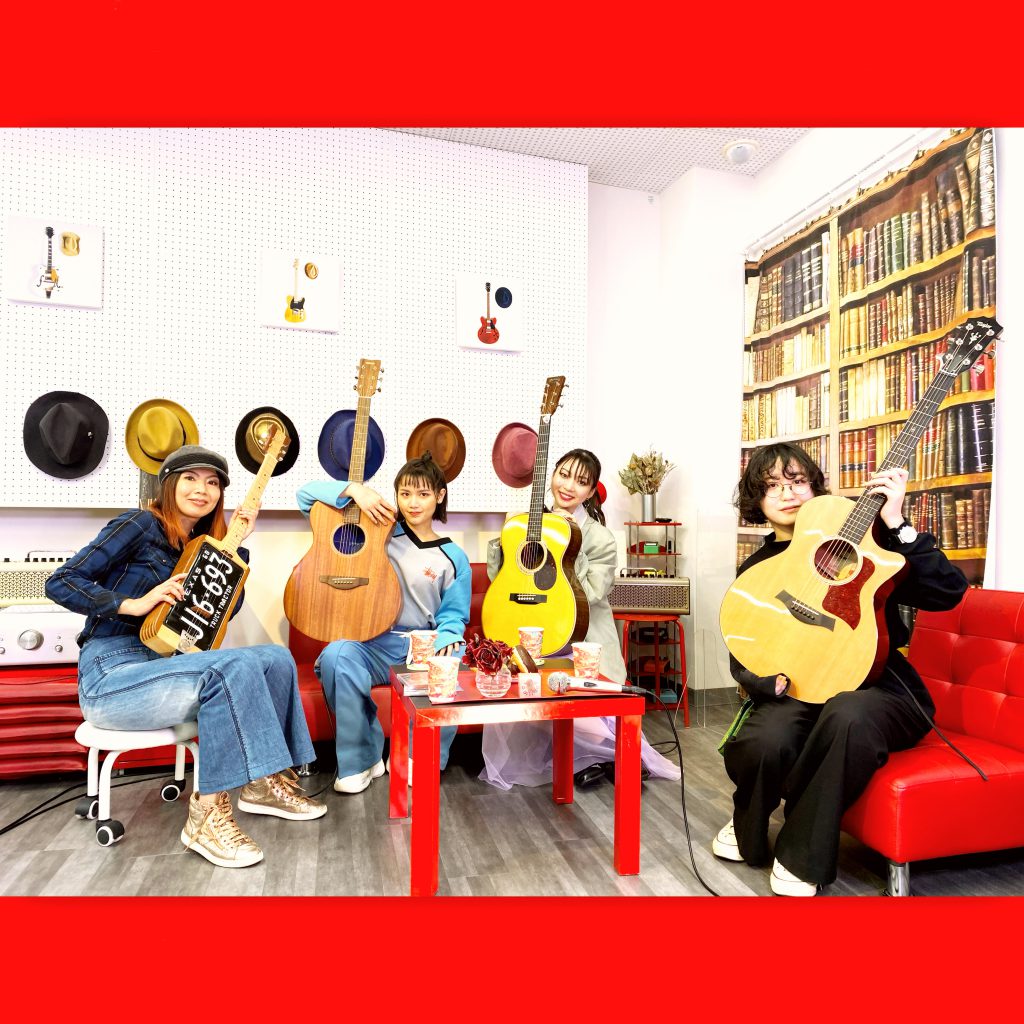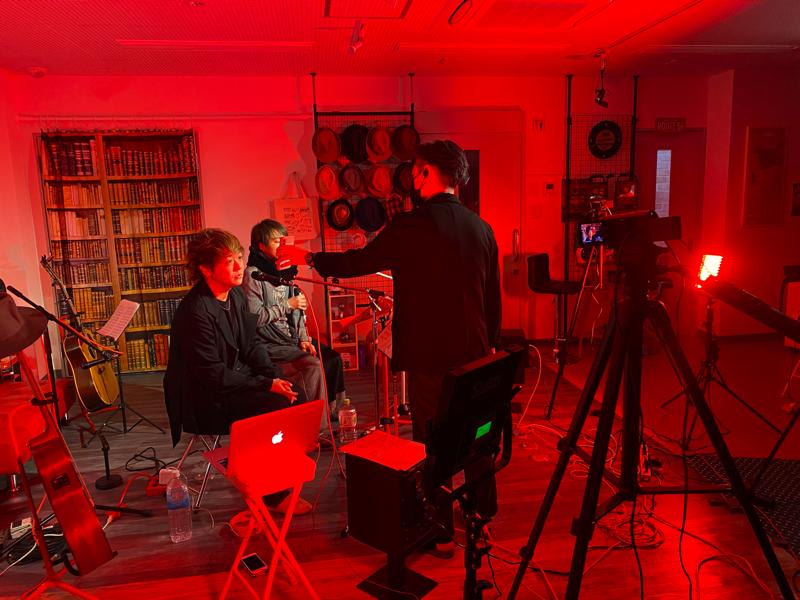 The country zone:  You'll get a café in the countryside feeling. Recommended for acoustic guitar performance and laid back interview programs.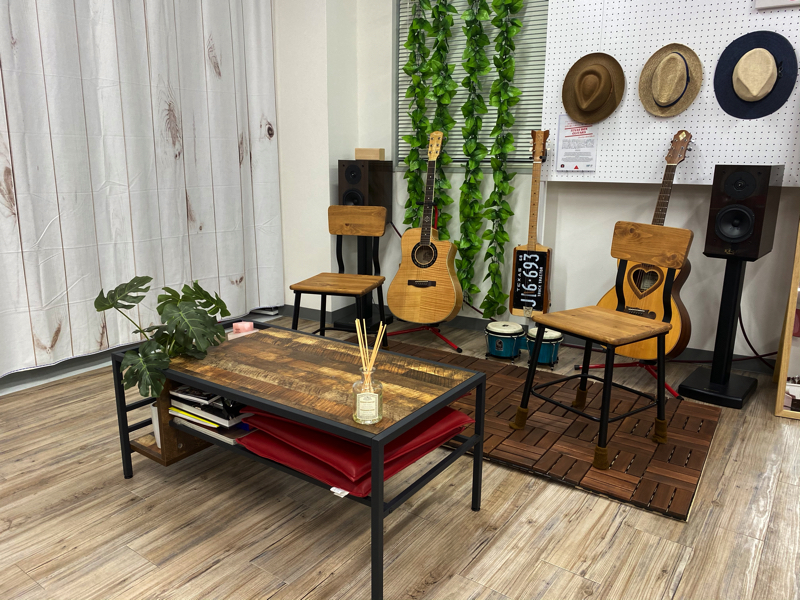 Use cases / 使用例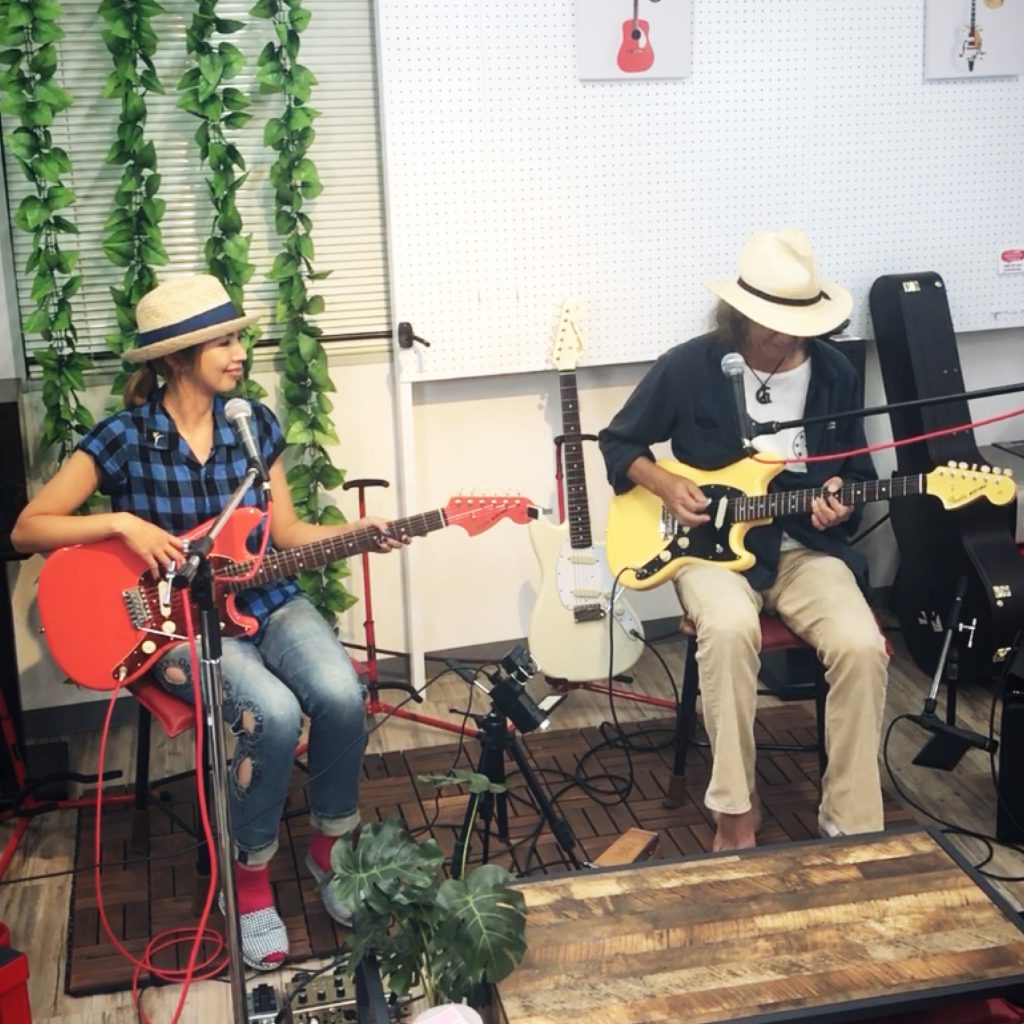 The Techno Zone: An authentic studio that has white, black and green background screens. Recommended for artist and model photography that need a sophisticated feeling.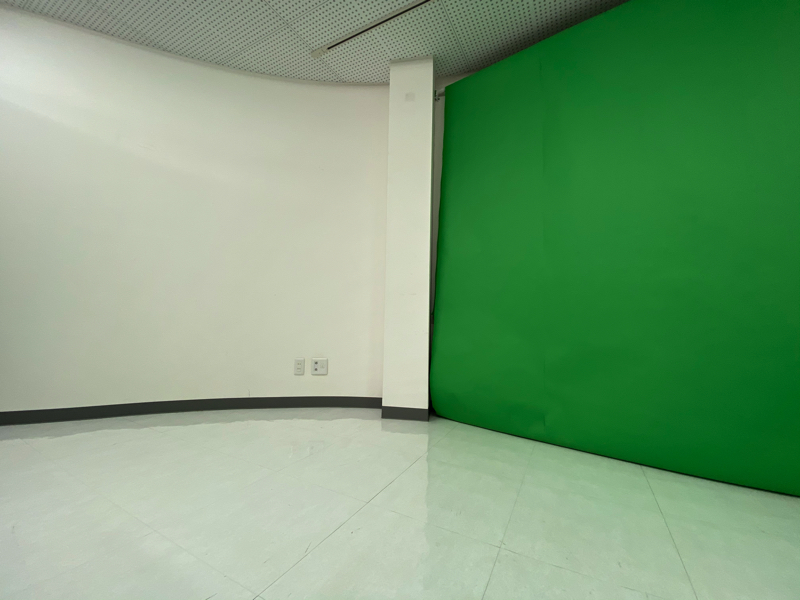 Use cases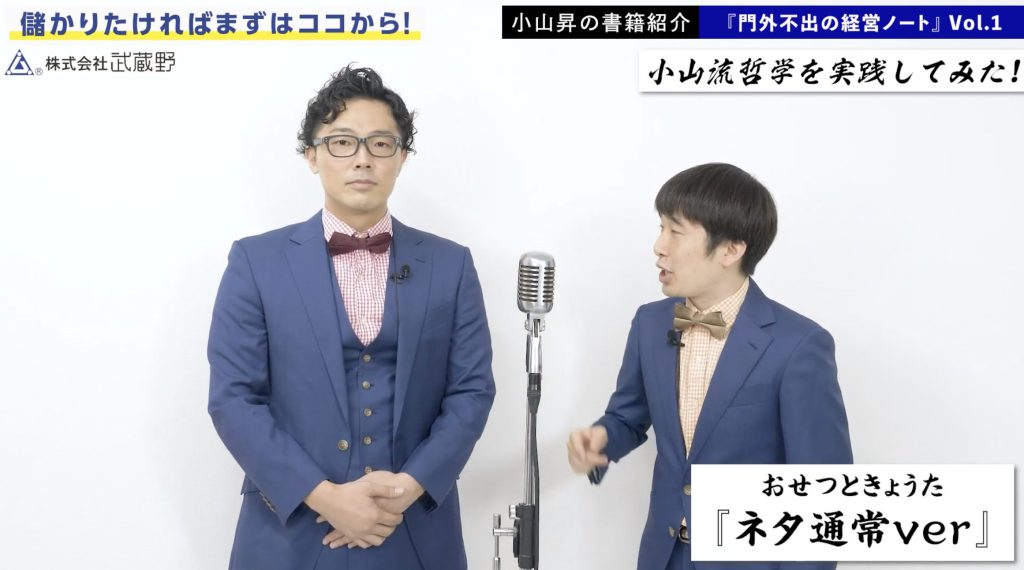 Use cases / 使用例 (GREEN BACK)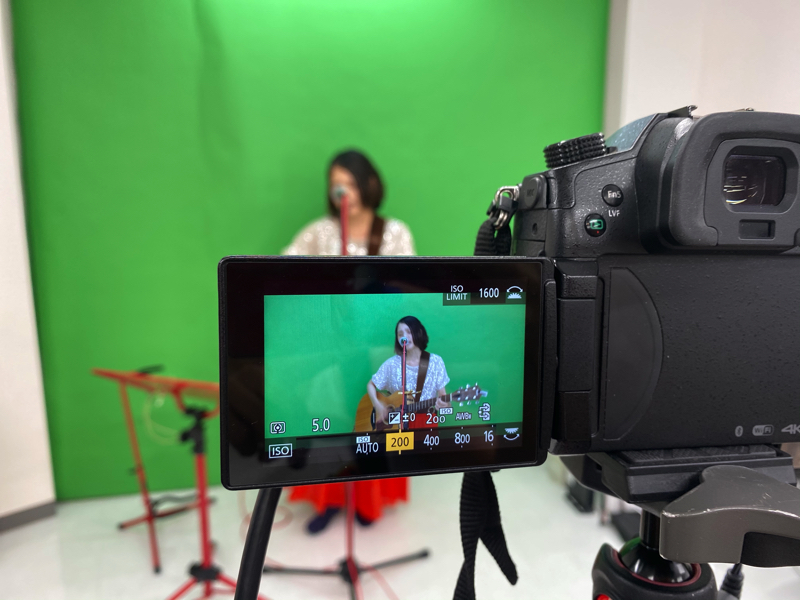 The metal zone:  The black floor of the striped steel plate is impressive.  Recommended when you want to shoot with a hard and cool image.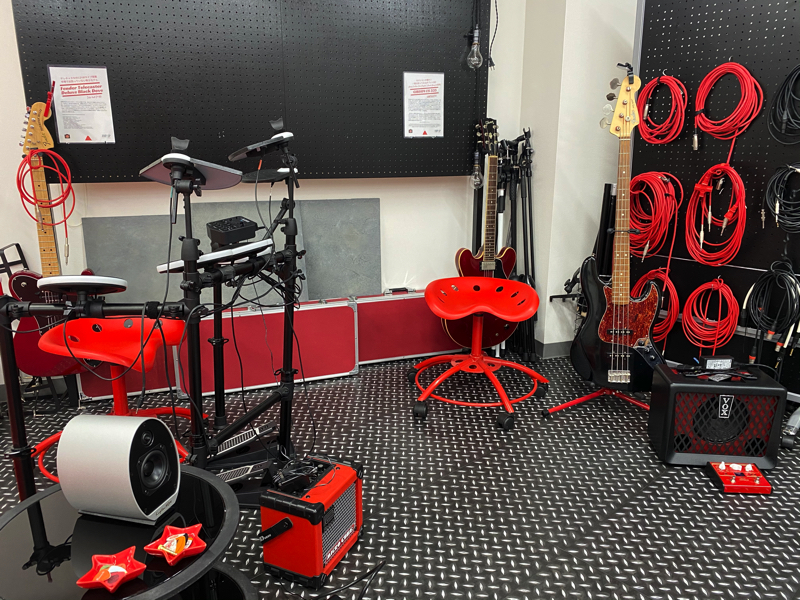 Use cases
BLACK CURTAIN

The smoky, dark curtains add austerity and depth to the work.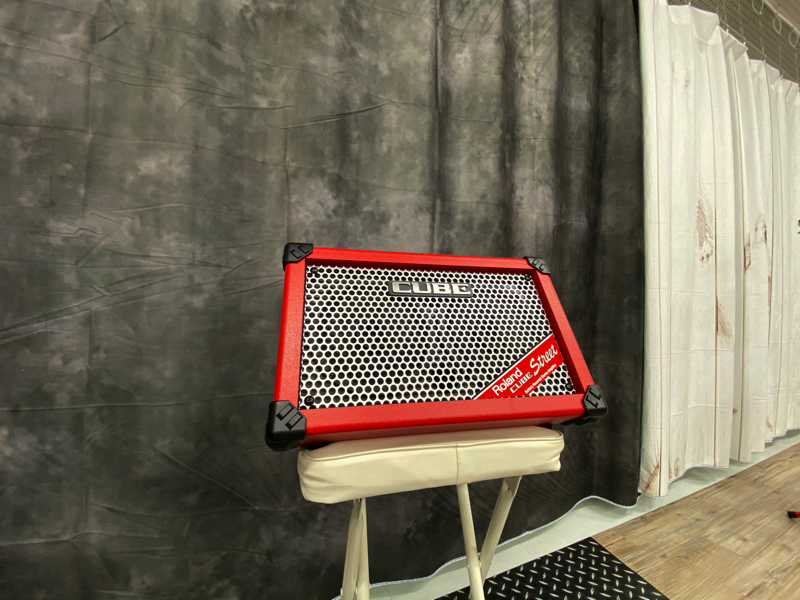 Use cases / 使用例

WHITE CURTAIN

Natural White Woody Curtain background.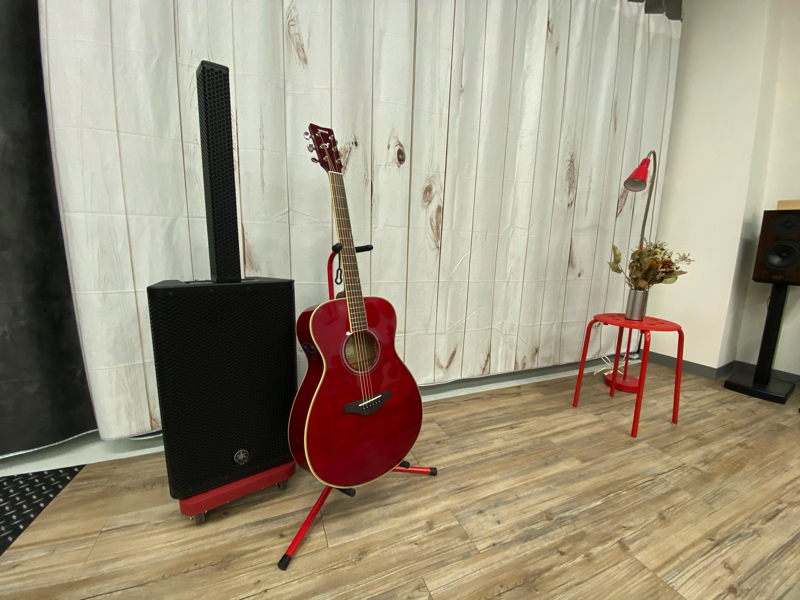 Use cases / 使用例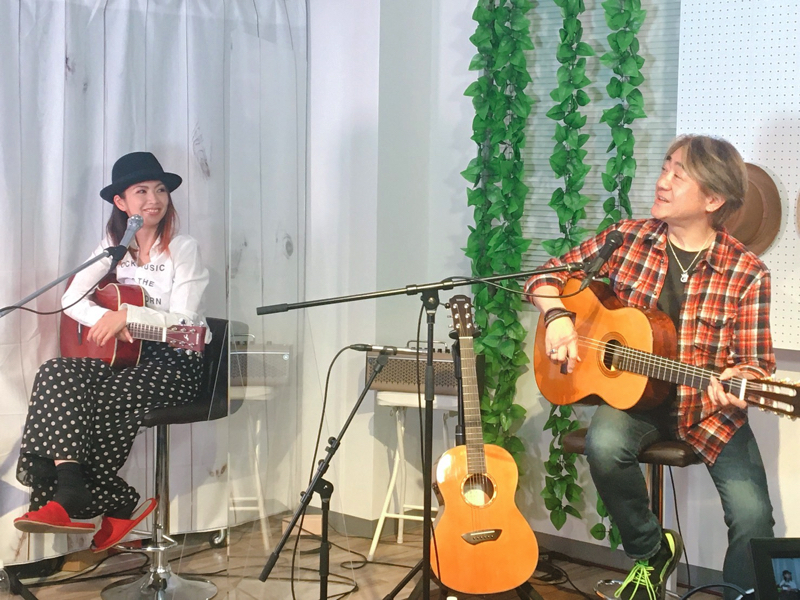 BAR

ITSUKA's D.I.Y. Bar table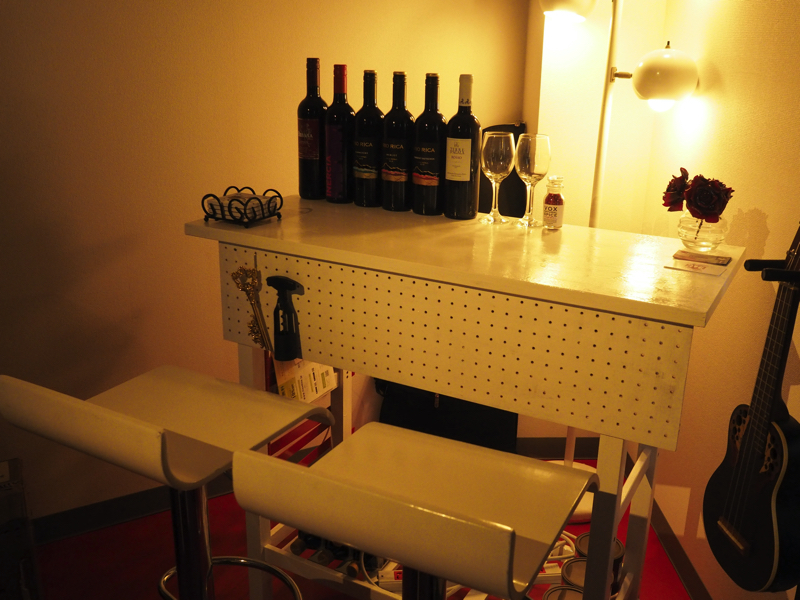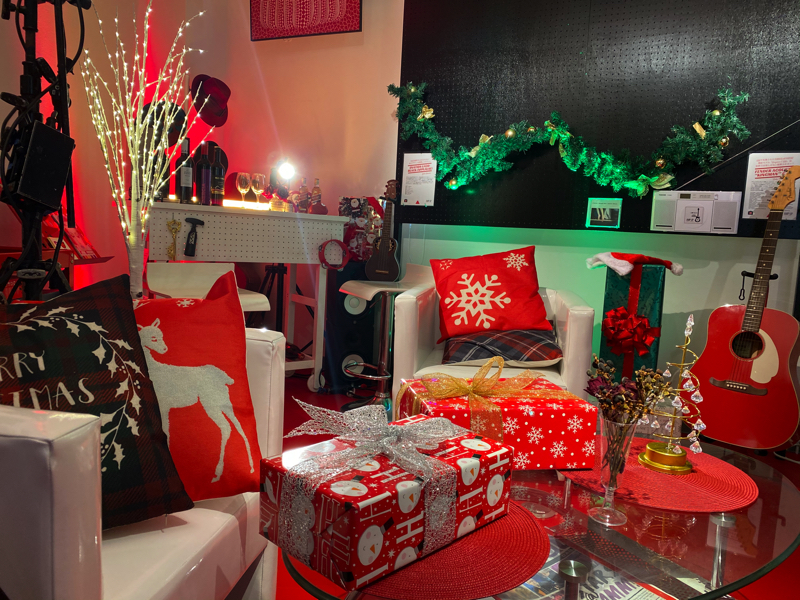 AMERICAN DINOR 60s

60s American Dinor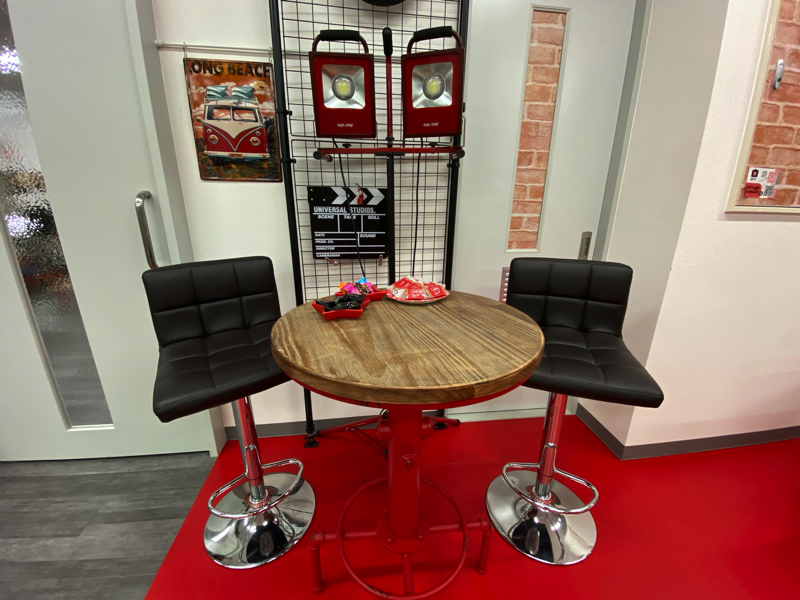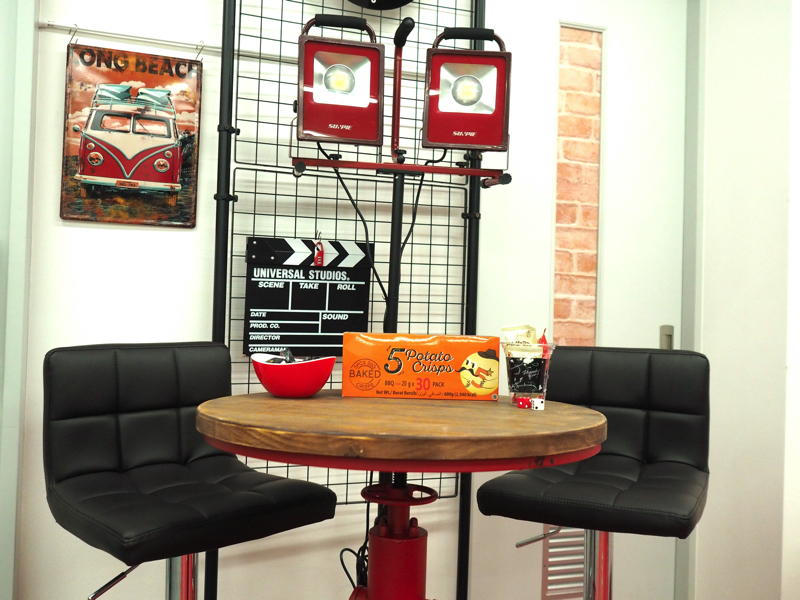 ENTRANCE
Guitar pick-shaped chairs will welcome you at the entrance. A Japanese-style floor with gravel can also be used for shooting!
MINI CAFE / MAKE UP ROOM

Coffee area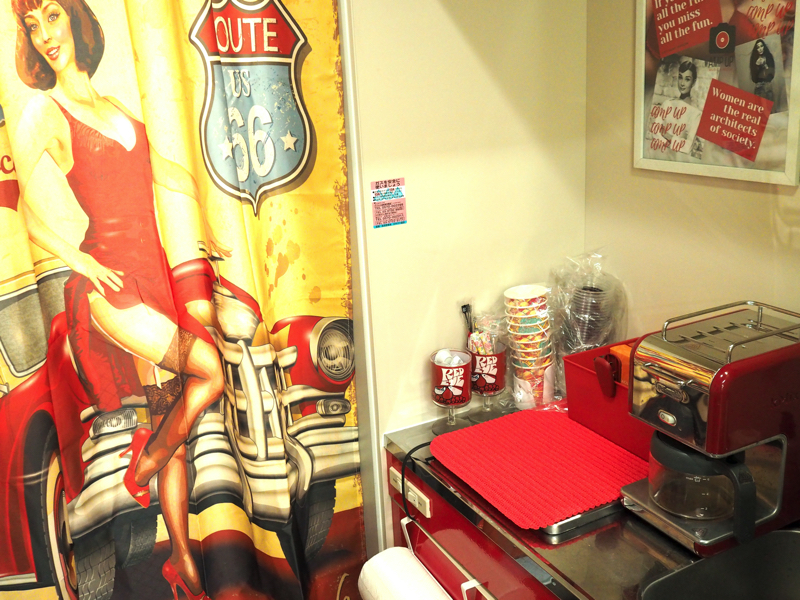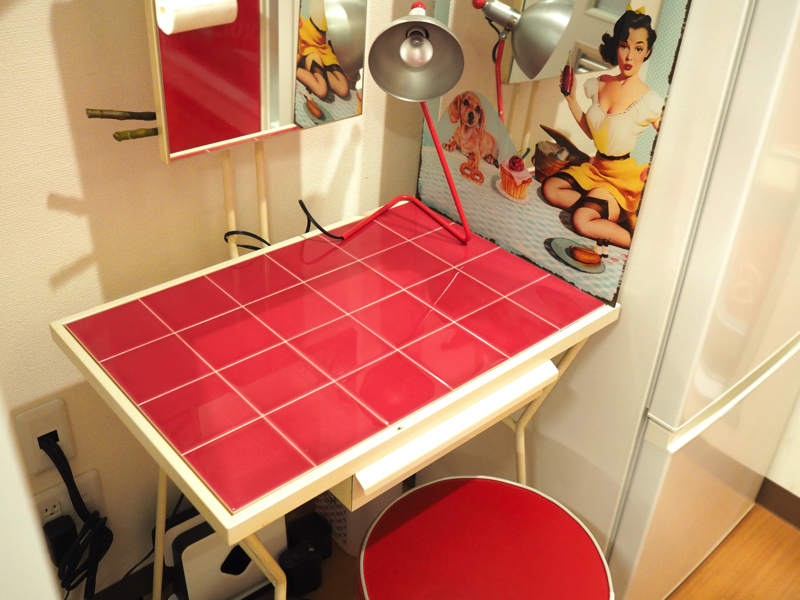 ROOF TOP
A 50m2 rooftop can also be used for shooting. Recommended for PV shooting in a clear sky or cloudy sky.
*Price depends on the projects.
*Regular user can get a discount.

Weekday (MON-FRI)
8-11am
11am-5pm
5-9pm
5 ZONES
¥6,000
¥8,000
¥11,000
ROOF TOP
¥3,000
 ¥4,000
-
6h Pack
8am-2pm
¥30,000
3-9pm
¥50,000
Weekend (SAT,SUN,HOLIDAYS)
8-11am
11am-5pm
5-9pm
5 ZONES
¥7,000
¥11,000
¥11,000
ROOF TOP
¥3,000
 ¥4,000
-
6h Pack
8am-2pm
¥35,000
3-9pm
¥60,000
The displayed amount is the amount per hour (excluding tax).
Reservations are accepted from 2 hours.
You can enter the room 5 minutes before the reservation.
ROOF TOP can be reserved only for STUDIO customers.
Regarding payment:
After confirming the bank transfer, your reservation will be confirmed.
About cancellation fee:
Cancellation up to one week before is free. We receive 50% within one week.
| | |
| --- | --- |
| CAMERAS | Price |
| blackmagic pocket 4k | ¥2000 |
| Panasonic Lumix GH5 | ¥2000 |
| Olympus OM-D EM5 Mark2 | ¥1000 |
| ZOOM Q2n 4K | ¥500 |
| LIGHTS | |
| LED Panel (M) | ¥500 |
| LED Panel (S) | ¥300 |
| OTHERS | |
| BenQ DLP Projector EW800ST | ¥1500 |
| Video Switcher Roland VR-4HD | ¥3000 |
| Speaker YAMAHA Stagepas 1K | ¥1000 |
| | |
| | |
| --- | --- |
| INSTRUMENTS | PRICE |
| Gibson 335 | ¥2000 |
| Fender TC DELUXE | ¥1000 |
| TEXAS BOX GUITAR | ¥2000 |
| Fender Acoustic Guitar | ¥500 |
| Fender Kingman™ C USA | ¥2000 |
| Ovation Ukulele | ¥500 |
| Microphones | ¥500 |
| Amps | ¥1000 |
| OTHERS | |
| Hats | FREE |