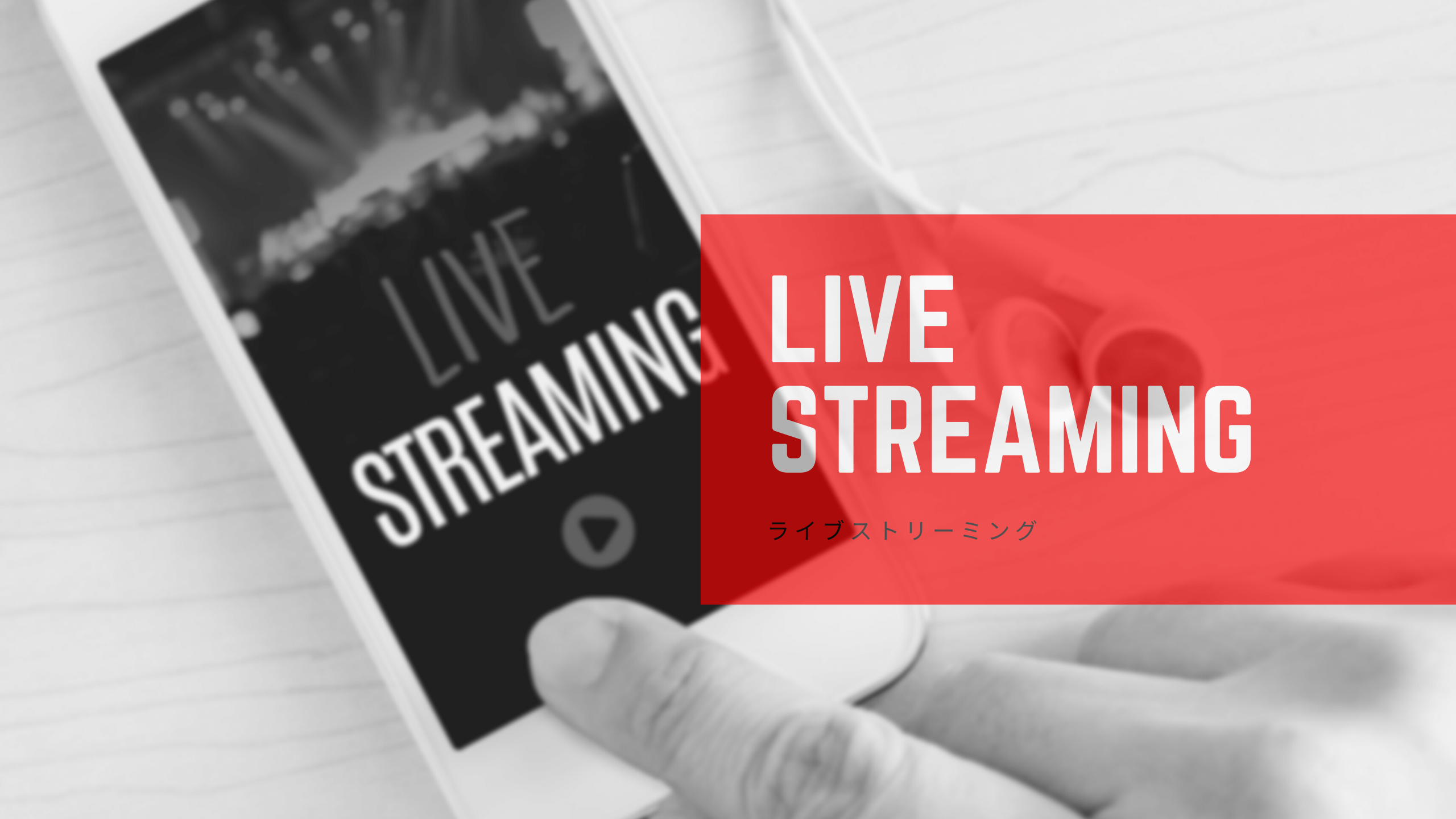 Live streaming!
It is equipped with the latest cameras, lighting, switchers, etc., so even if you come empty-handed, you can start live streaming easily.
Use our switcher to switch between video sources during live performances or recordings. Different cameras capture wide to close up shots of band members, etc. Pick your favorite angles and deliver cool images like music videos.
When you want to broadcast the interview program live, you can switch the angles between  interviewer and the guest.
When you want to broadcast tutorial video live you can switch the angles between the guitarist, details of the guitar, etc. and deliver as many techniques as you want to the audience.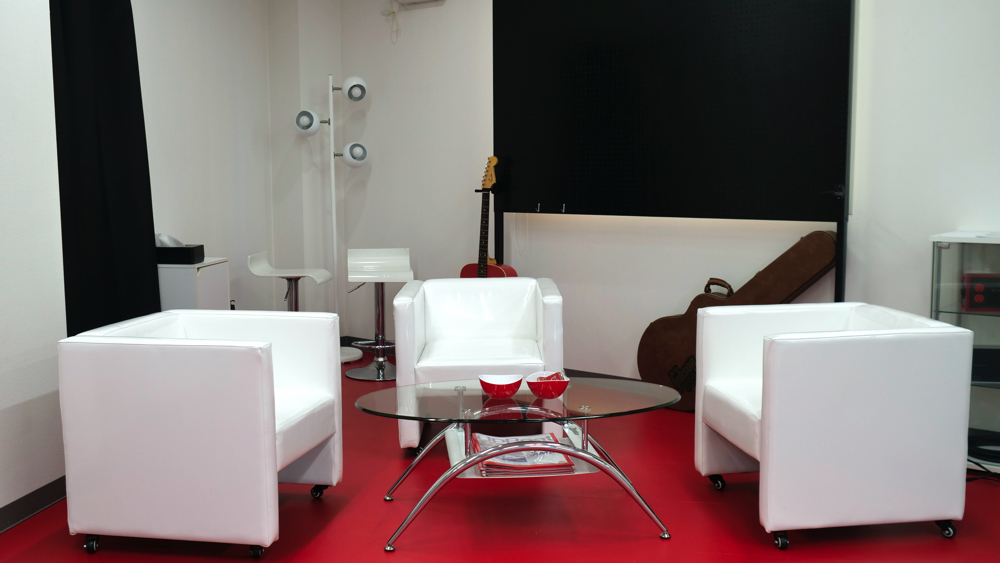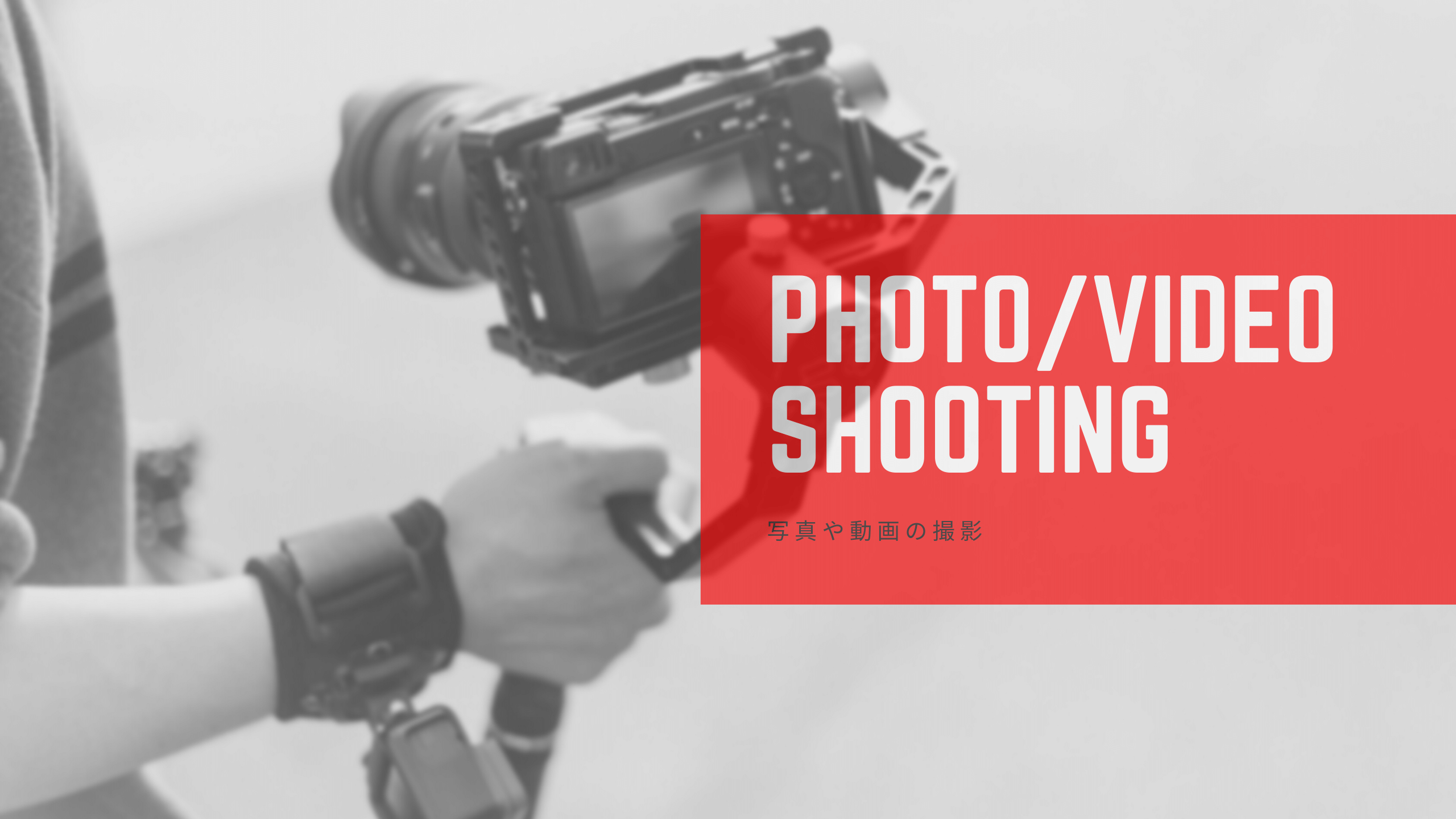 Photography and Videography!
We have the latest equipment. You can shoot in 5 different atmosphere rooms.
You can shoot different images according to your needs.
Looking for a crew for shooting? 
If you do not have a photography team in your company, or if you want to outsource, feel free to contact the creative team "AUSTIN Studio", the official partner of AMP UP. See SERVICES for details.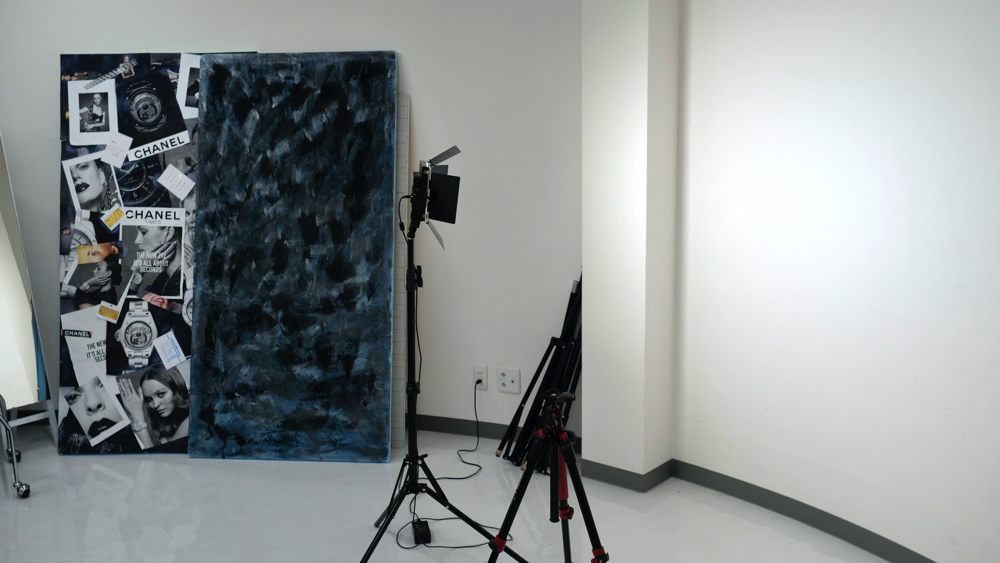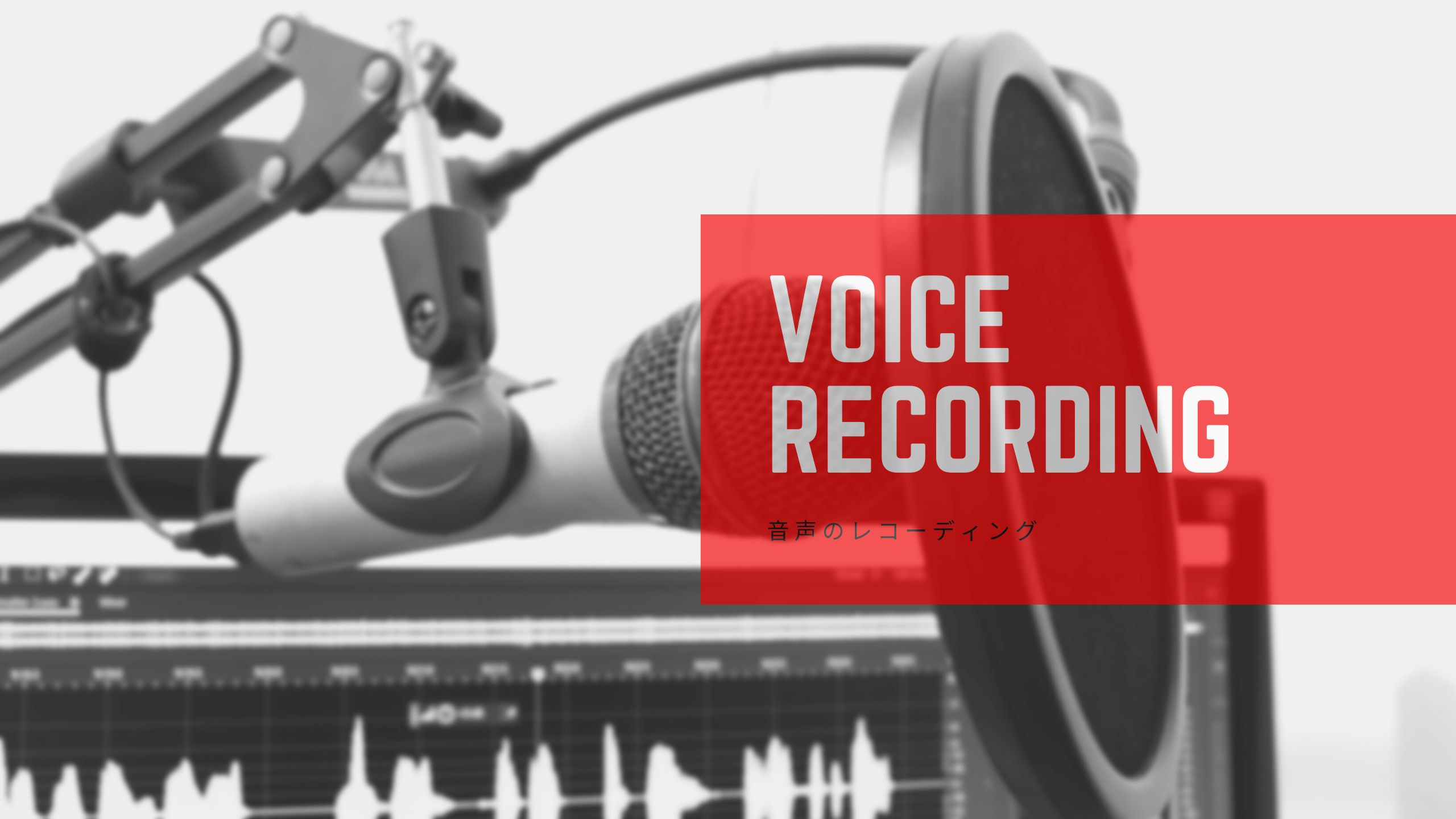 Voice Recording!
We also produce programs such as radio and podcasting, and record voice-overs. Pre production  recording can also be consulted. Please contact us for microphones and equipment.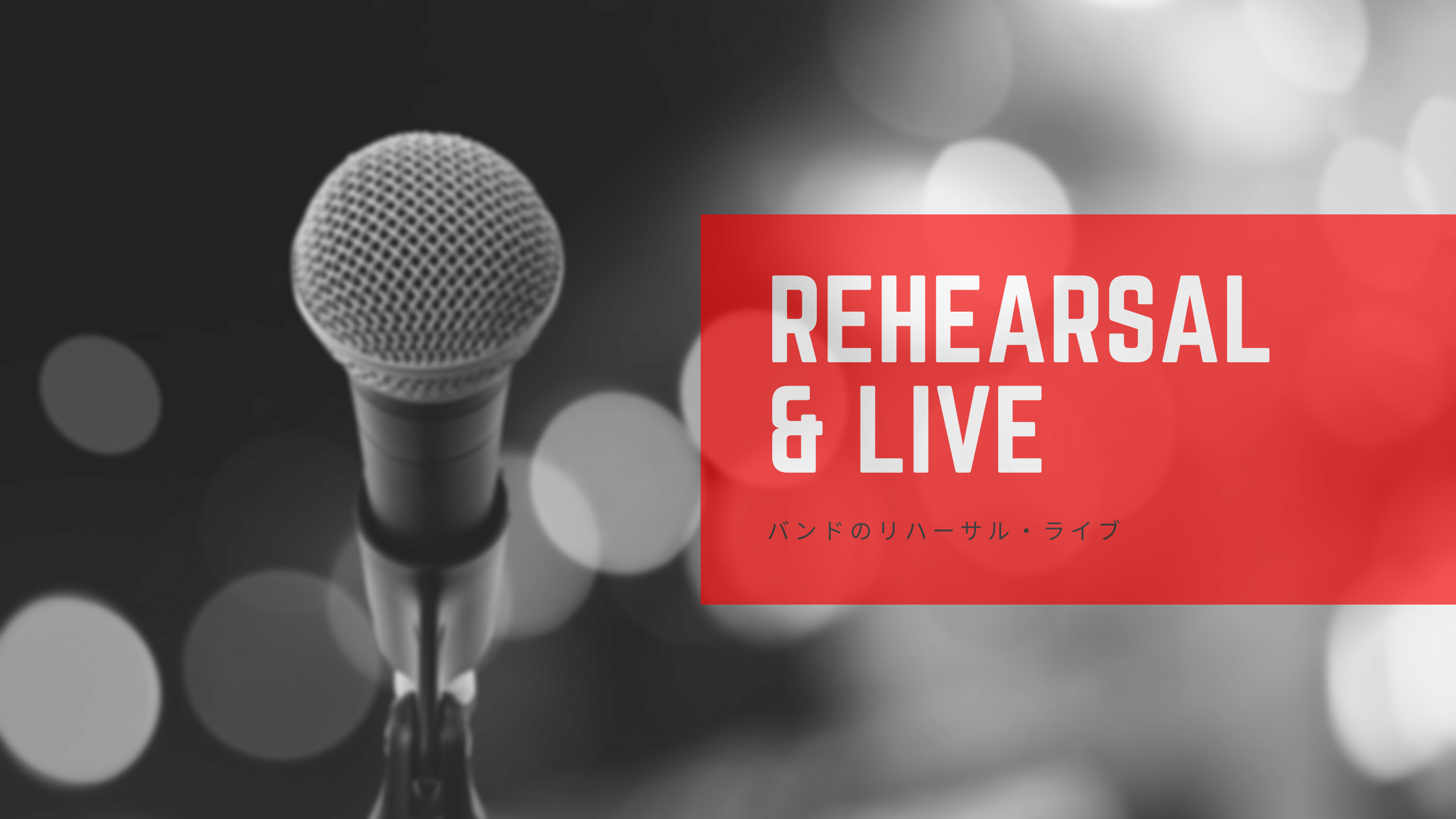 Band rehearsals and gigs!
It can be used for band rehearsal and small live events. Vocal, guitar and bass sessions are welcome. Full drum set is too much for our space but percussion and silent drums are accepted. Feel free to ask about rental instruments. It is also fun to live broadcast the practice sessions.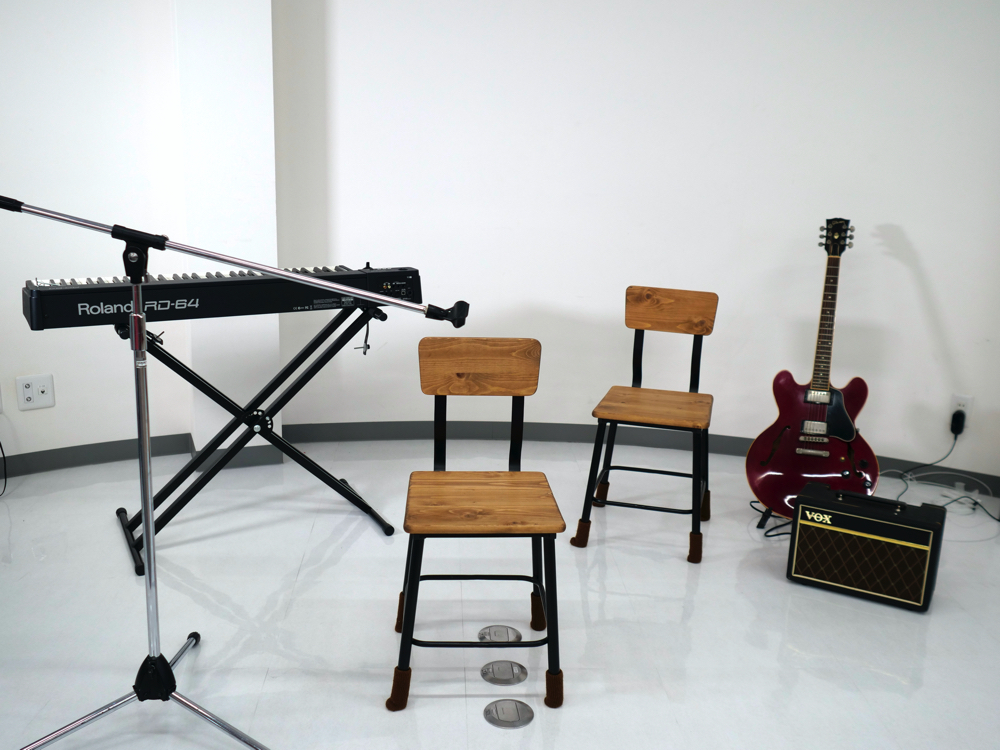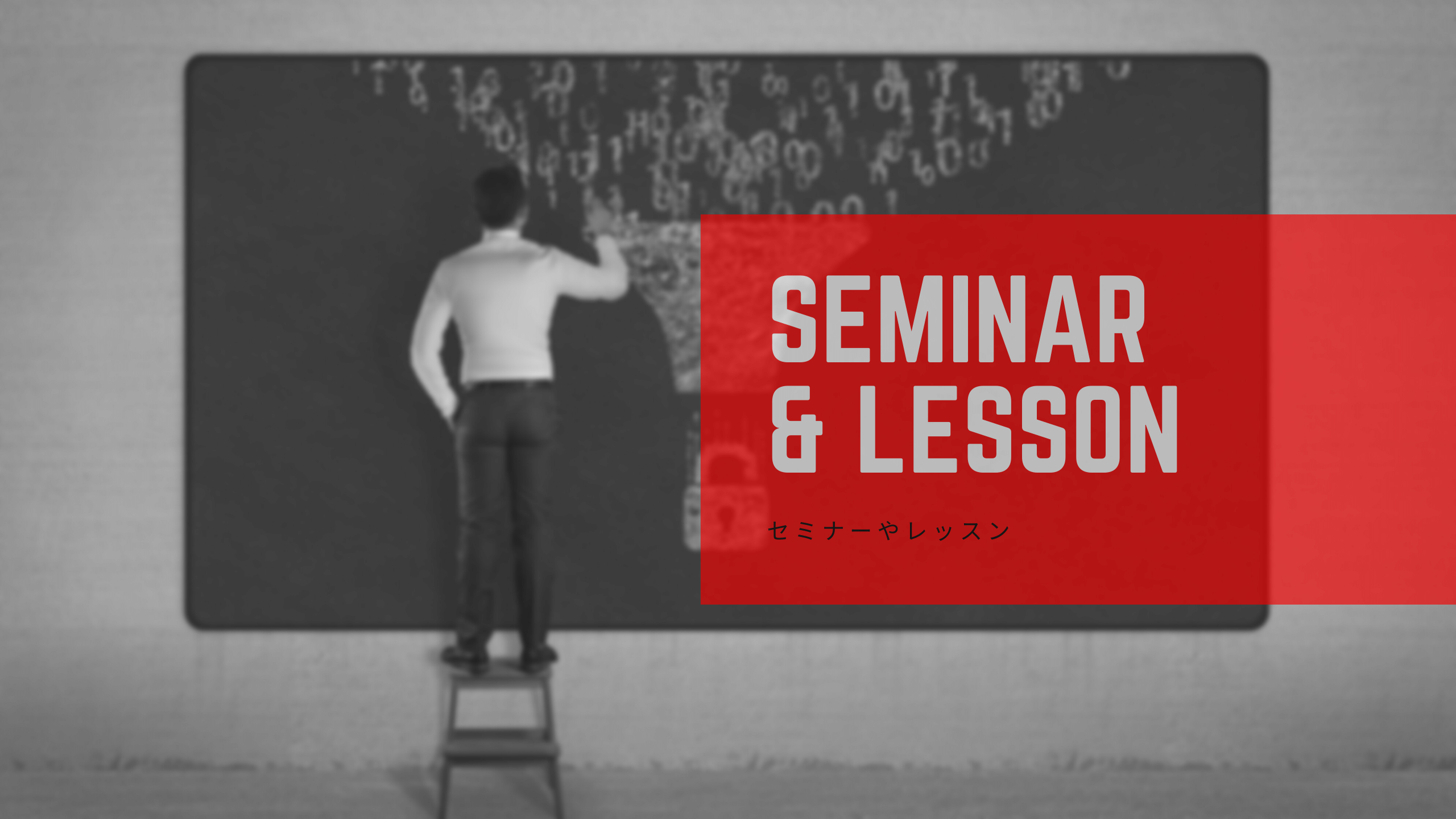 Seminars and lessons!
It can also be used as a place for seminars and private lessons. With a microphone and a projector, you can easily convey messages to participants. Because it is an exciting design space, it is also suitable for music lessons and English conversation lessons for children.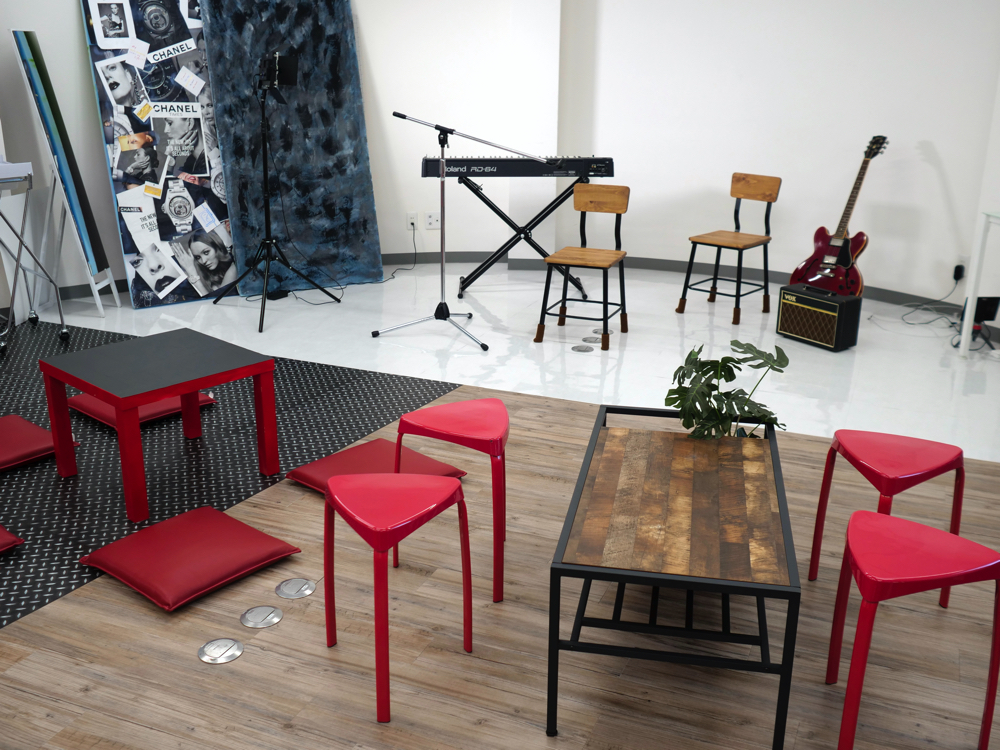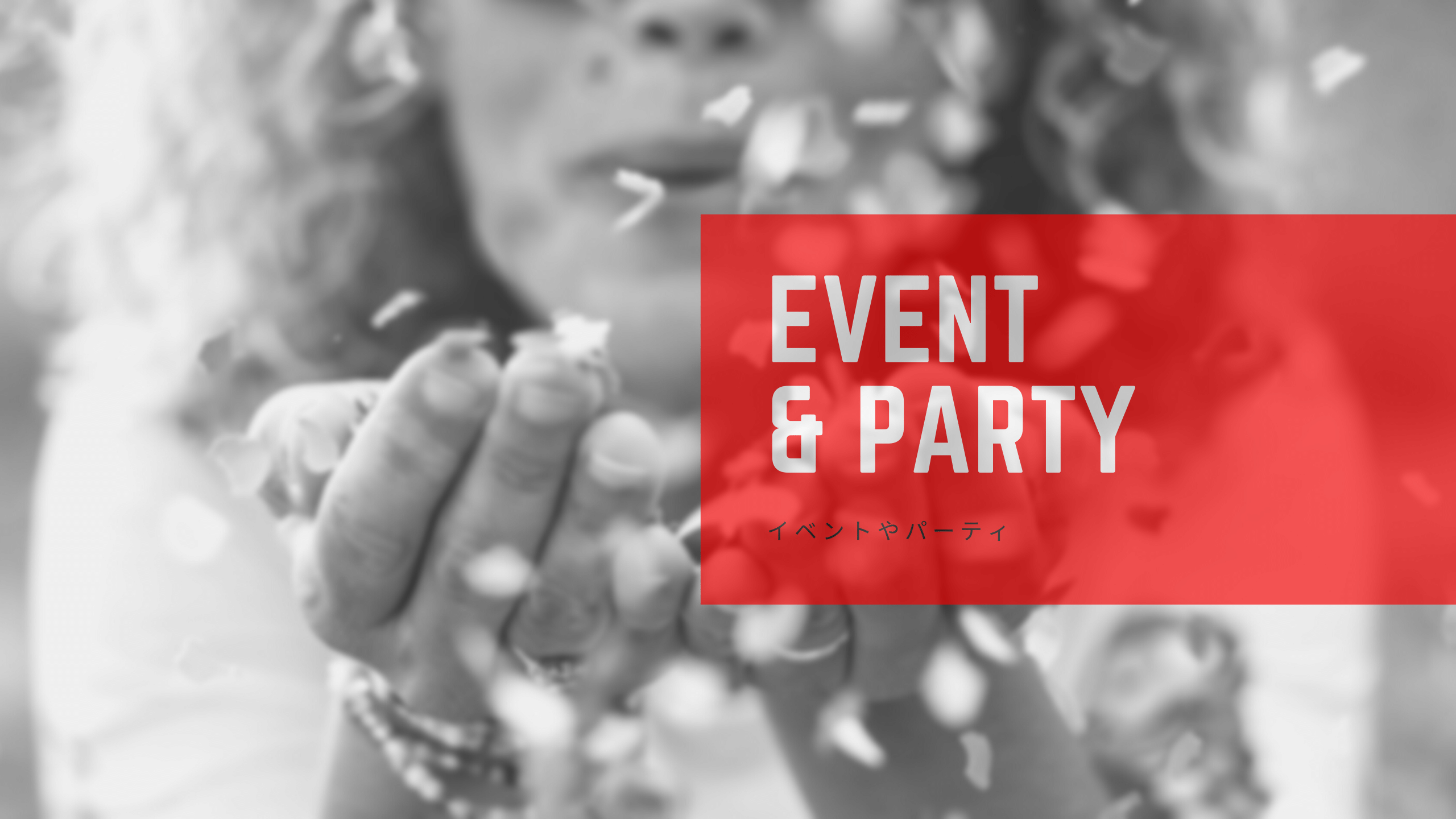 Parties and events! 
AMPUP is suitable for corporate events and parties. From lunch meetings to music parties with DJs. Furniture can be moved freely, so you can change the arrangement of chairs and tables. By using the center widely, you can also conduct yoga lessons.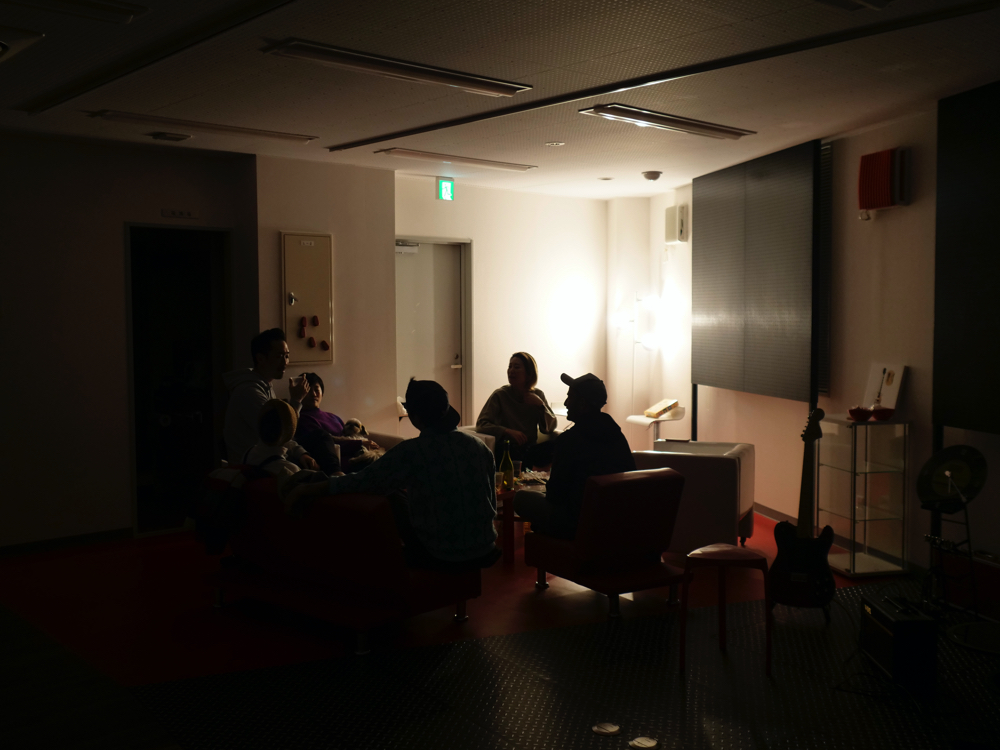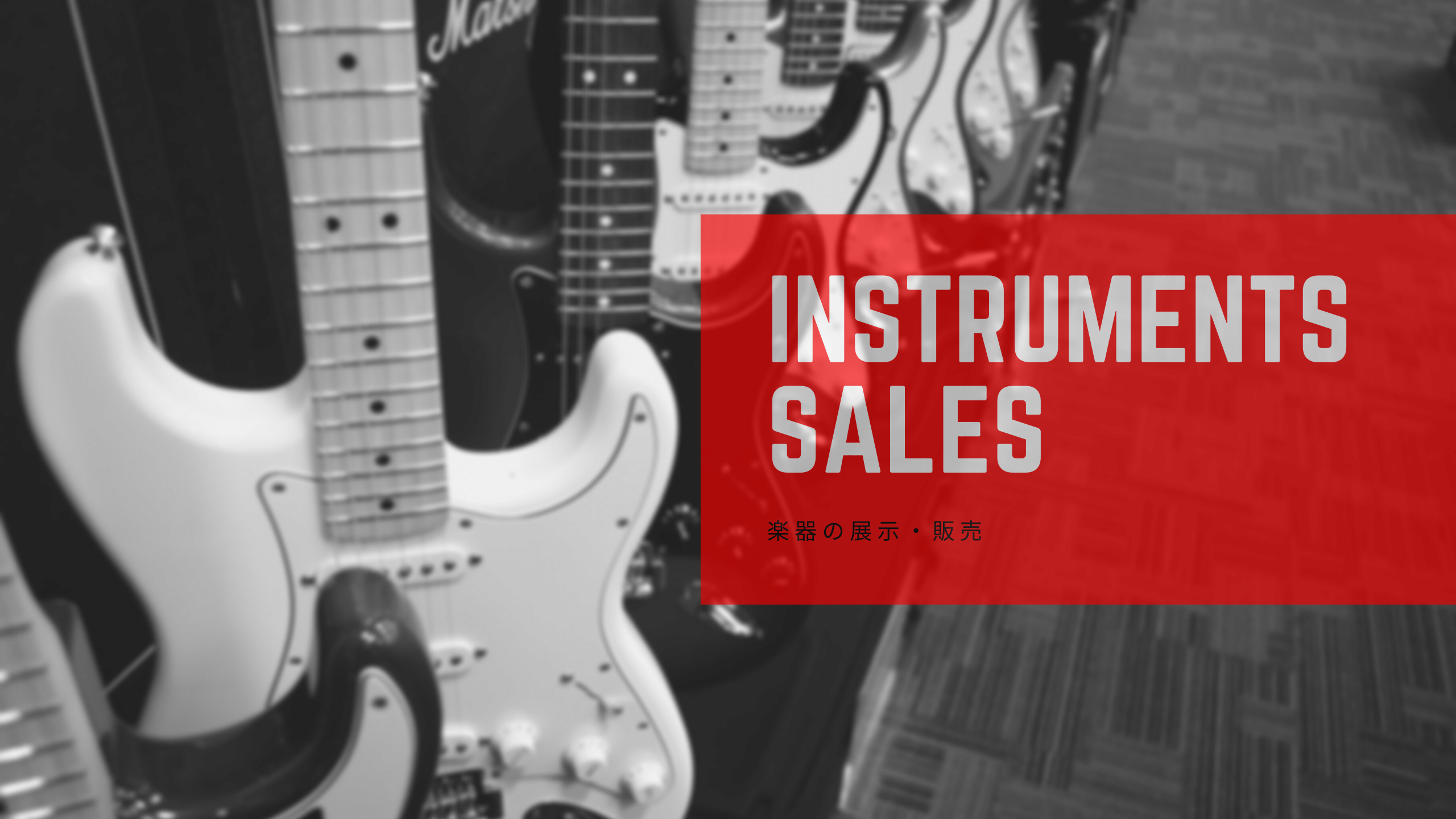 Sell your instruments and gears ! 
Musical instruments can be displayed and sold at AMP UP for both individuals and corporations. You can also open a pop-up shop on the weekend or reserve a zone as a booth for a fixed period. It is a good opportunity to promote products to musicians who come to AMP UP. In addition, it is also possible to advertise on AMP UP's Social networks and YouTube programs as an option.
Sell your used gears !
At present, we only sell consignments. Please note that some products may not be accepted depending on the condition of the space.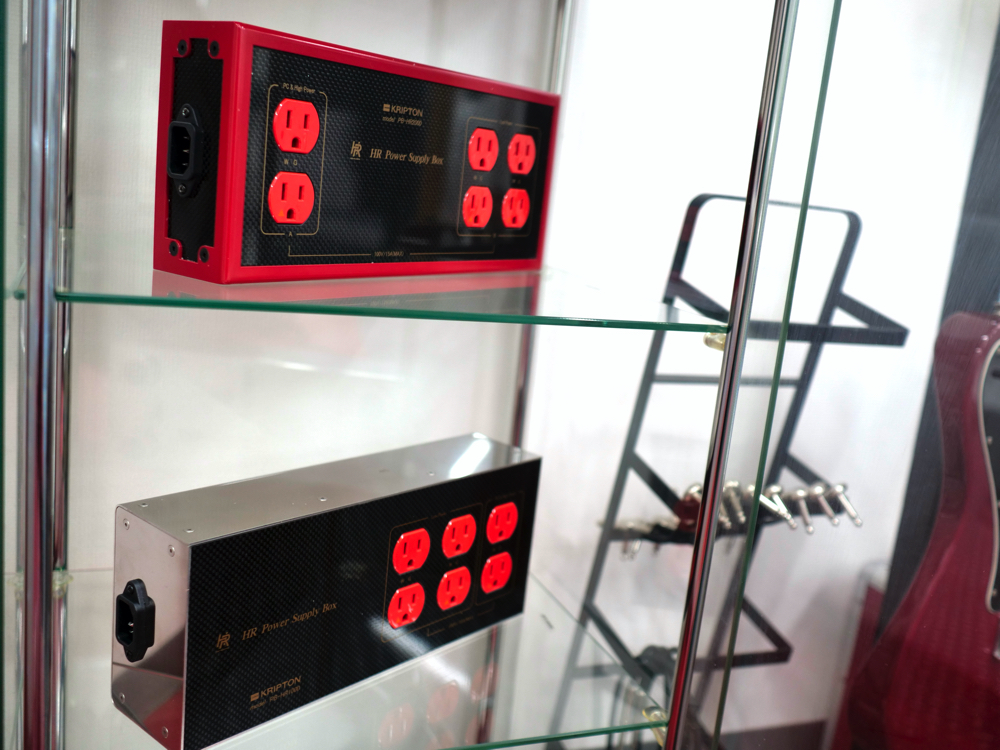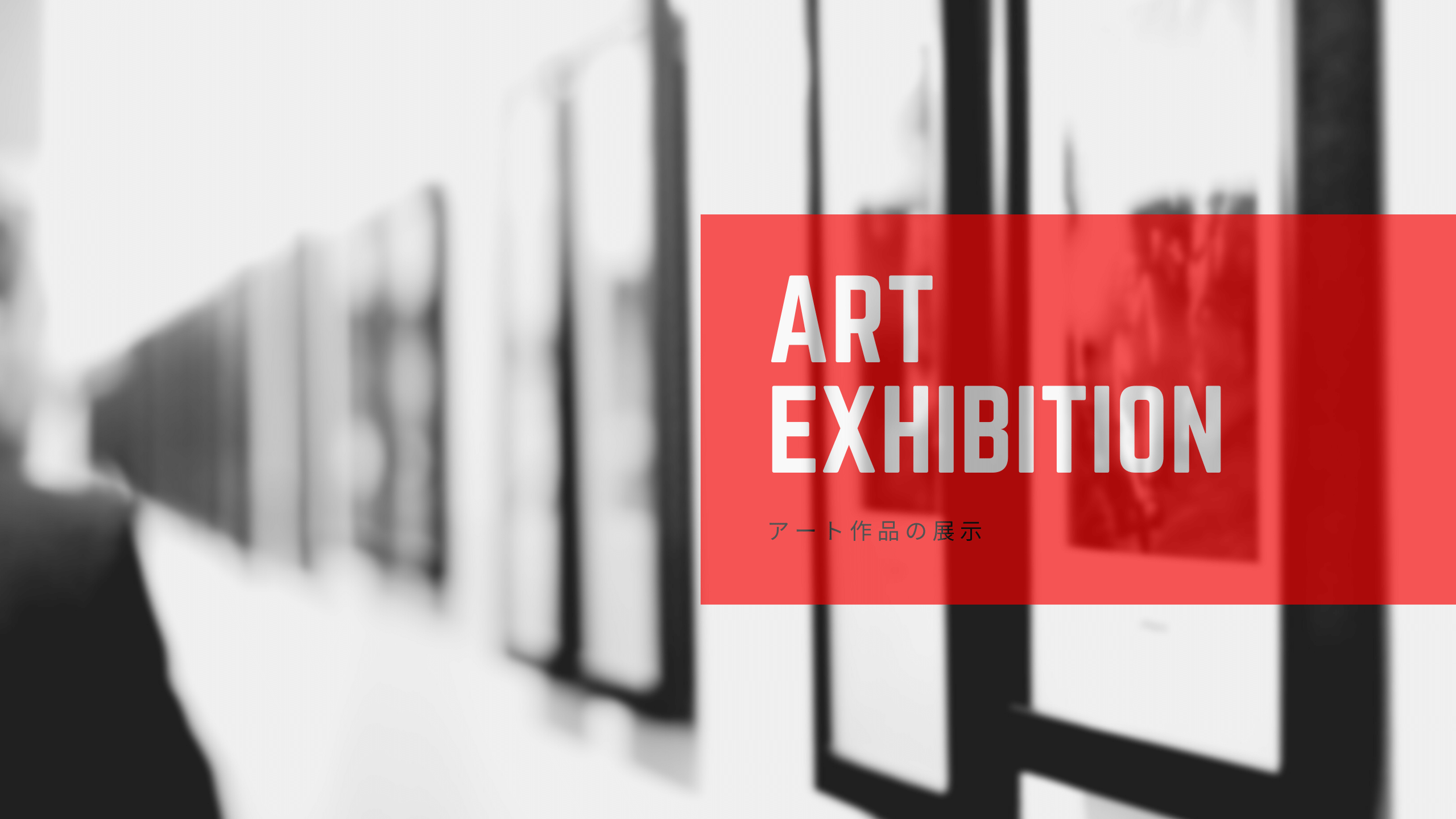 Exhibit your art works!
You can display your work on the large panels located on the left and right of AMP UP. 160cm x 390cm white panels and 160cm x 180cm black panels x 2 pieces can be rented out. You can also sell your work here. It will be a great opportunity to let people of various genres, such as audio and musical instrument industry people, musicians, and overseas customers, know about the work!